Northern Colorado's Premier Refacing Specialists
Johnson Cabinetry & Refacing provides years of experience in cabinet installation and refacing. Our expert Installation Technicians will help you modernize and update your home at an affordable price. We offer a wide range of options to fit your style and budget.
Johnson Cabinetry & Refacing
Your Local Cabinetry Specialist
We were founded in 2005 with the purpose of helping people achieve their dream homes. Since then we have modernized over 3,500 beautiful kitchens and bathrooms all across Colorado. We take custom cabinets to a whole new level! Refacing your cabinets requires extra attention to detail and provides quality of workmanship, allowing us to take it the extra mile while customizing your cabinets.
Give us a call today to set up an appointment to meet with one of our Cabinetry Renovation Consultants!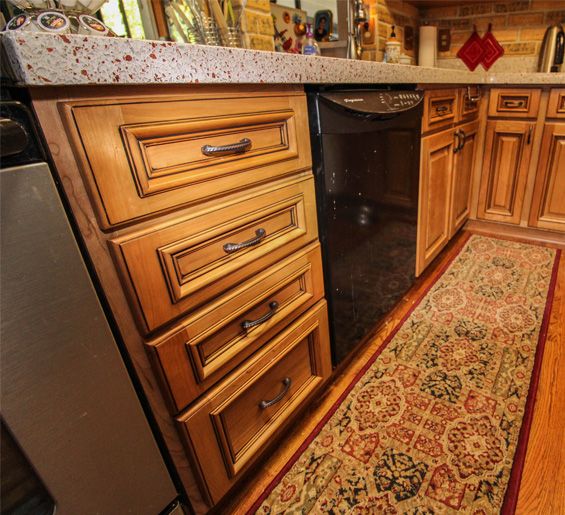 why choose us
Our expert installers fabricate your custom kitchen from start to finish. By doing this we cut out the middle man not just once, but three times! This saves us time, and money which we directly pass on to you our customer! The average Kitchen Reface investment ranges from $4,000 to $15,000, depending on the size of kitchen and other factors. Call us today to setup an appointment with one of our Cabinetry Renovation Consultants!

Extremely Helpful!
Karl was extremely helpful and patient guiding me through selection from knobs to panel profiles. In fact, he special ordered knobs and handles so I could see what they actually looked like before I purchased them. He was also so professional, and prompt. I HIGHLY recommend him!

Couldn't Be Happier!
Our experience with Johnson Cabinetry & Refacing was outstanding. We couldn't be happier with our beautiful new (refaced) kitchen cabinets and quartz counter tops. It's like we have a brand new kitchen! I was very impressed by their craftsmanship and attention to detail.

Excellent Job!
Carl and his team at Johnson Cabinetry & Refacing did an excellent job. The selection of cabinetry and hardware was very good and I found exactly what I wanted. They were very professional, easy to work with, and got the job done on schedule and budget.
Our Work