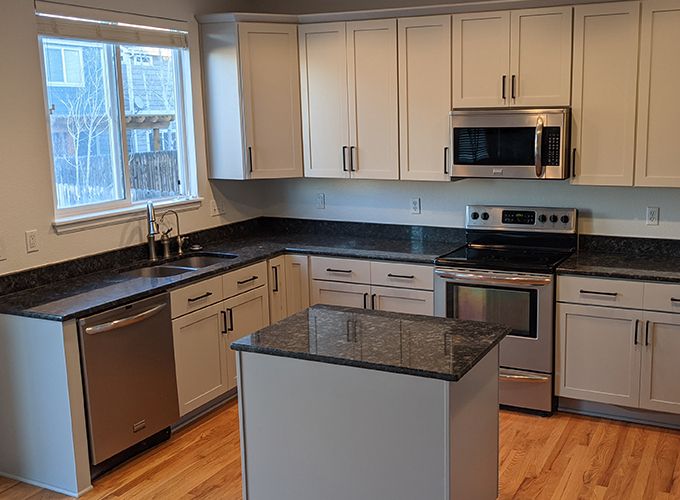 When it comes to your kitchen cabinets or other cabineted spaces in your home, it can be easy to forget how much aesthetic design and quality they have (unless they are installed by Johnson Cabinetry and Refacing). You might have a brief and fleeting memory of when they were installed or designed, but as time goes on, their visual importance can start to slip your mind. You can forget how much they offer to the aesthetic of your space because you see them everyday, and you can forget their ergonomic quality and design they offer to your home because you use them everyday. And you will almost certainly not think about the time and dedicated effort it took to craft and install them inside your home.
At Johnson Cabinetry and Refacing, our team proudly never forgets these things. We have been crafting, designing, and installing high-quality cabinets for more than 15 years, and we never forget a beautiful cabinet, what it adds to a space, and the effort and hard work required to craft and install it. We never forget because it's often our hard work and dedication that creates these high-end cabinets, our designs and aesthetic advice that finalizes these cabinet projects, our commitment to our customers to serve them with what they need. And we are always looking for new recruits! Keep reading below to learn why you should apply for a position at Johnson Cabinetry and Refacing, characteristics we are looking for in our applicants, and how you can apply today!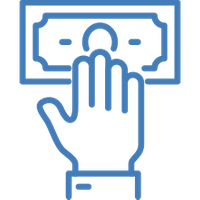 Receive Steady Work
At Johnson Cabinetry and Refacing, we take great pride in the work we provide for our customers, which means that we reward employees who are willing to provide quality work. Quality cabinetry installers and refacers at Johnson Cabinetry who show consistent integrity and follow through in their craft will consistently receive steady work. Steady work is a steady paycheck, and we want to ensure that quality employees do not go unrewarded for their quality work.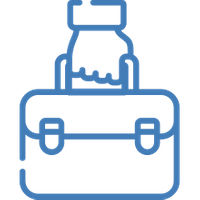 Weekly Direct Deposit
There are a variety of jobs out there that have varying pay structures and methods, but oftentimes, those structures or methods are heavily in favor of the employer rather than the employee. At Johnson Cabinetry and Refacing, we are very aware of how our business couldn't survive without the dedication and effort from our employees, so we strive to make their lives easier. Our employees receive a weekly paycheck, directly deposited into an account of their choice. This makes it easier for our employees to manage their finances and be consistently paid for consistently good work.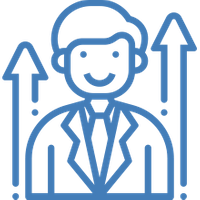 Looking for Individuals to Advance in the Company
We have been providing quality cabinetry and refacing services to the Front Range region for more than 15 years, and in order to continue to provide that quality of service for another 15 years, we need motivated individuals on our team. That's why we are looking for qualified and dedicated applicants, who are not only here to provide quality work, but also to advance from within Johnson Cabinetry and Refacing as a company, and drive our continued growth and services as a leader.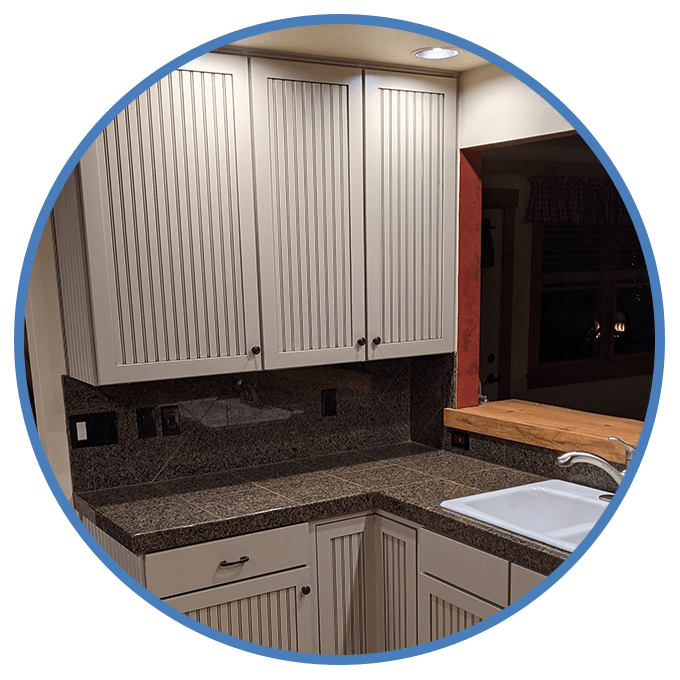 Questions to Ask Yourself Before You Apply
Recent years of experience installing cabinets in new homes?
Recent years of experience installing cabinets in remodels (& or) occupied homes.
Do you currently have a trade name?
Do you have $1,000,000 general liability insurance?
Do you possess all the tools required to install cabinets?
Do you possess a current and valid drivers license?
Do you have reliable transportation to get you to the job sites to complete the insalls on the days the installs are required to be completed?
Do you have the ability to receive install paperwork and complete daily completion reports via email?