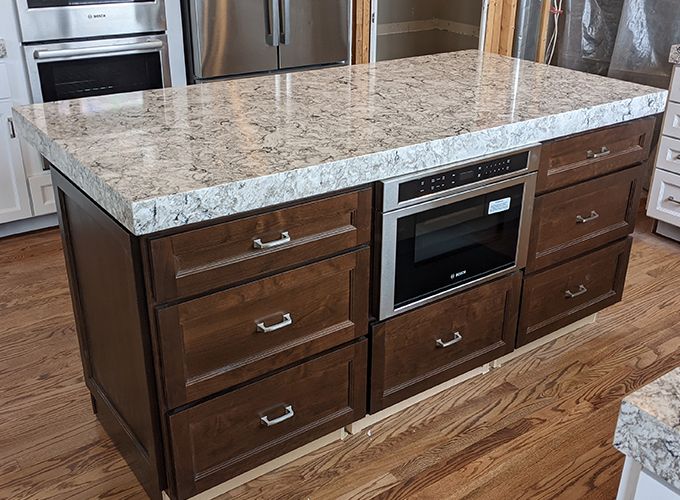 Everyone likes to finish a project. Whether it's the final touches on a project for work, or hanging up a piece of art after you finally finished and framed it, the finalization and implementation of any project that you have spent time on is arguably the best part. You have already done almost all of the hard work, and now it's just putting everything together for the final look. A lot of times, this satisfaction and enjoyment comes both from the hard work you had to do before, and the easier job you have now of finalizing and installing.
However, for cabinetry, it's a little different. There is still a lot of work involved in a cabinet project in order to put everything together and craft a reliable and stylish cabinet. But the difference is the finalization and installation of the cabinet is just as important to the final look of the project as the work leading up to installation. Even the most ornate and sturdy cabinet build can have it's final look ruined without proper installation. That's where Johnson Cabinetry & Refacing comes in. We have been serving the Northern Colorado area with reliable and experienced cabinet installation services for more than 15 years now. Not only can we make that ornate and sturdy cabinet build of your dreams, but we can install it efficiently and effectively so that the final look is just as ornate and sturdy. Keep reading to learn more about our Cabinet Installation Services and see how our team can help you in Northern Colorado.
Cabinet Installation With Johnson Cabinetry and Refacing
Johnson Cabinetry and Refacing offers some of the best cabinetry services in Colorado, including our cabinet installation services. Keep reading to learn more about what our cabinet installation services entails, and how we can best offer them to you.

Sturdy and Reliable Cabinet Installation…
For any homeowner, the function and reliability of an interior project like new cabinets is of the utmost importance. Cabinets need to look nice, but if they don't work very well or don't last very long, no homeowner wants to deal with that. At Johnson, we take pride in the sturdiness and reliability of all of our cabinet installations. From the orientation and strength of our cabinet hinges, to the rigidity and feel of each cabinet handle, our attention to structural integrity and detail is evident in every cabinet set we install. We will ensure there is even wear on the cabinet over time, as well as support a reliable lifespan and robust materials. When you install your cabinets with Johnson Cabinetry, you will get the quality and reliability you expect from your cabinets.

...Without New Installation Blemishes
An important aspect of cabinet installation is being able to showcase a new cabinet installation, without showing any signs of new installation (other than beautiful sheen of a new cabinet set of course). These signs are usually somewhat obvious, as an improper cabinet installation can lead to a variety of visual blemishes and mistakes that are hard to miss on such a stylistic and geometrically-reliant aesthetic as your cabinets. These can take the form of uneven cabinet lines, squeaky or loose-feeling hinges and handles, or even visual scratches and signs of damage caused during the installation process. Johnson Cabinetry and Refacing can proudly say that we can install your cabinets with the quality expected, minus the new installation blemishes that nobody wants. Our commitment to the quality of a project is evident in our work and our attention to detail, and that is no different for our cabinet installation services.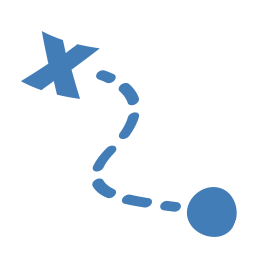 Johnson Quality, From Start to Finish
One of the most important factors of the cabinet services we provide at Johnson Cabinetry and Refacing is our commitment to quality and our attention to detail. Your cabinets are highly visible and heavily used, so their ability to consistently function and look good while doing it is of the utmost importance. And for our team at Johnson Cabinetry, providing that expected level of quality is of the utmost importance as well. We have the experience and characteristics to get the job done at the quality level expected, and whether you use us for the cabinet creation and/or refacing process, we will offer a level; of professionalism and attention to detail from start to finish. Our dedication is always to the job at hand and to our customers satisfaction, a quality that is evident in every cabinet installation project we complete.
Cabinet Installation Services in Northern Colorado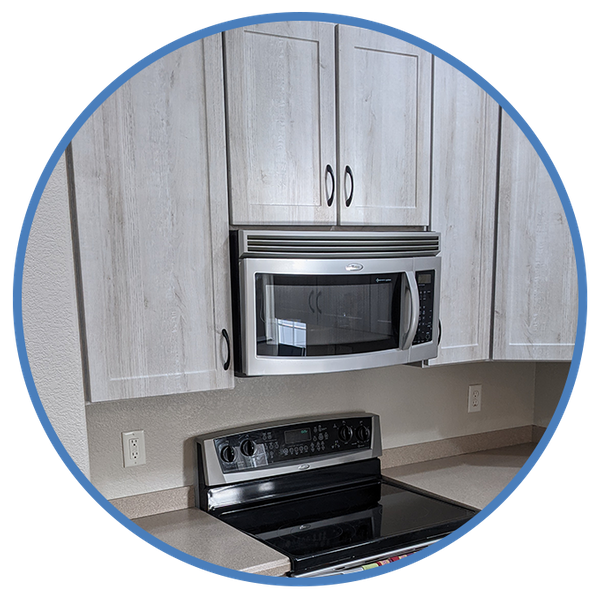 The installation process of your cabinets is just as important as the construction process, or even the decision to have them refaced/installed in the first place. If you decide your home needs new cabinet installation, you should only use the most trusted and experienced cabinet specialists possible. And we have just that at Johnson Cabinetry and Refacing. We have been serving the Northern Colorado area for over 15 years now, maintaining a standard of quality and dedication to customer satisfaction that keeps our customers coming back year after year. If you need a cabinet installation done, contact Johnson Cabinetry and Refacing today.